📝 Technical data
ONE-TO-ONE
From person to person
ONE-TO-GROUP
From person to a group of persons with one or more characteristics in common
Mission
Provide an executive report
Communicate without disturbing.
"Encourage a sense of closeness and community."
Follow these four steps
and you can do it too
1
Record a MoonBack
Press play and discover the content of each of the sections that we recommend you to include in your MoonBack.
💬
Message and Smart Actions
Example 1
MoonBackers, with this great new feature your MoonBacks are going to improve a lot!
Example 2
MoonBack + Artificial Intelligence = ... friends, you do not want to miss the result!
MAKE IT PERSONAL
Include the name of your recipient and other personal references.
Show that it is something you have prepared exclusively for that person.
MAKE IT AMAZING
Don't tell in your message what you already explain in your MoonBack.
Add some interest and the chances that your MoonBack will be reproduced will increase.
MAKE IT USEFUL
Paste one or more links if you need more information.
Whether it's a website, a video or a document... MoonBack detects and converts countless links and third-party services into action buttons for you.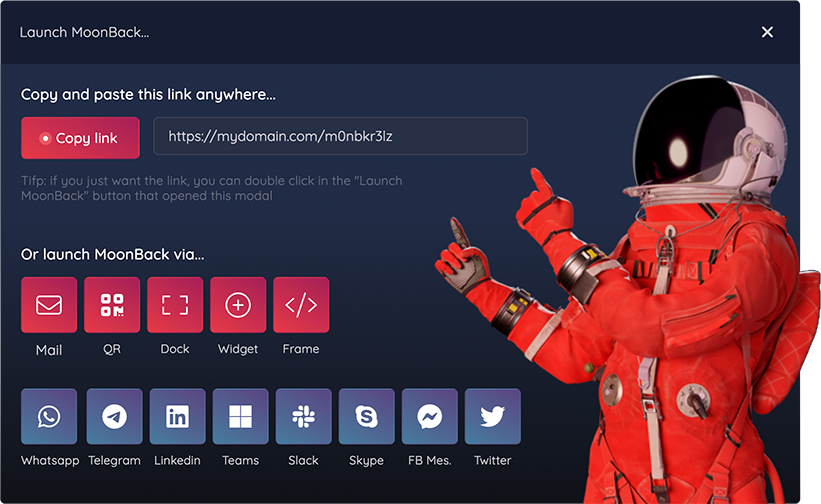 CHANNELS
Avoid using the e-mail
You will achieve better results using channels such as:

In your website via Smart Dock
WHEN
Jump into the physical world with our QR codes
Keep in mind that you can export your MoonBack to a QR code and include it in a document or any printed material. In this way, in addition to the information, they will be able to listen to you highlighting the key points and giving it your personal touch.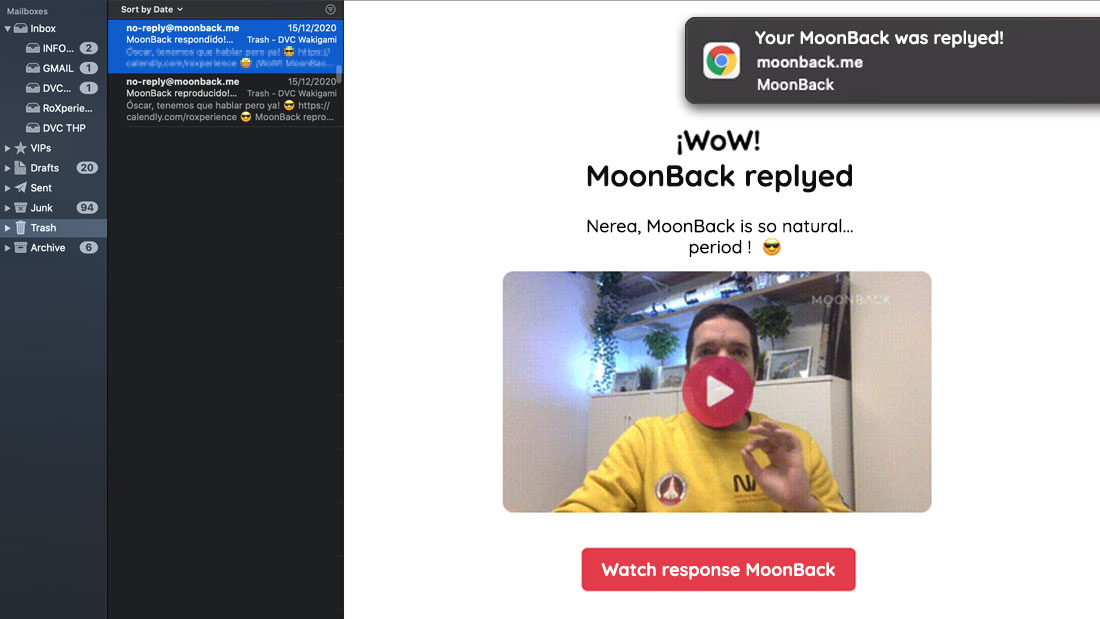 NOTICE
Push notifications, e-mail and activity log
Forget about reloading or actively tracking. You will be instantly notified whenever your recipient interacts with your MoonBack.
SMART VIEW
Announcements and reactions in one place...
If you wish, with MoonBack you will be able to give public access to the previous evaluations that have been made to you, and even let others react to them with emoticons and share them.
Release news, statements, and updates
😮
Showcasing the information in a personal and executive manner.
😵
Fostering a sense of community and belonging while encouraging interaction.
😲
Zero interruptions and without the coldness of an e-mail, a press release, or a statement.
Key features
used for this example
Reply without registration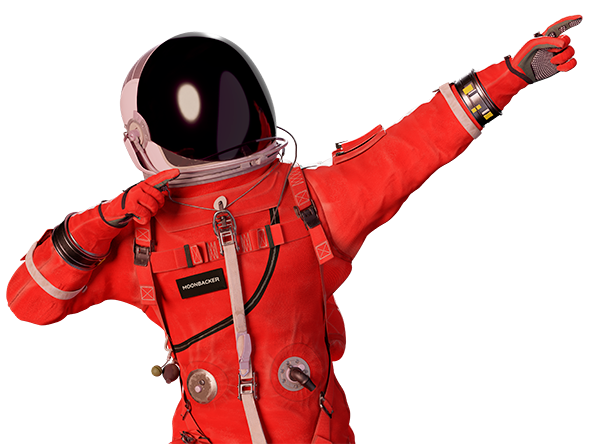 Skyrocket your
engagament now!
Try MoonBack now!
Discover MoonBack full experience with Apollo subscription
before subscribing or switching to MERCURY for free forever.