📝 Technical data
ONE-TO-ONE
From person to person
Target
Someone who has sent you a contact request through a professional network.
Mission
Promote an environment of closeness and affiliation.
Provide key information regarding why this new connection is important to you.
Follow these four steps
and you can do it too
1
Record a MoonBack
Press play and discover the content of each of the sections that we recommend you to include in your MoonBack.
💬
Message and Smart Actions
Example 1
Felipe, this is what motivated me to accept your application...
STUDY CASE by ROXPERIENCE
Example 2
Felipe, someone with your experience in CX must be in my network!
MAKE IT PERSONAL
Include the name of your recipient and other personal references.
Show that it is something you have prepared exclusively for that person.
MAKE IT AMAZING
Don't tell in your message what you already explain in your MoonBack.
Add some interest and the chances that your MoonBack will be reproduced will increase.
MAKE IT USEFUL
Use links, but always relevant and that could add value.
One or none, it is not about giving everything on the "first date" but make it clear that you are willing to contribute from the very beginning.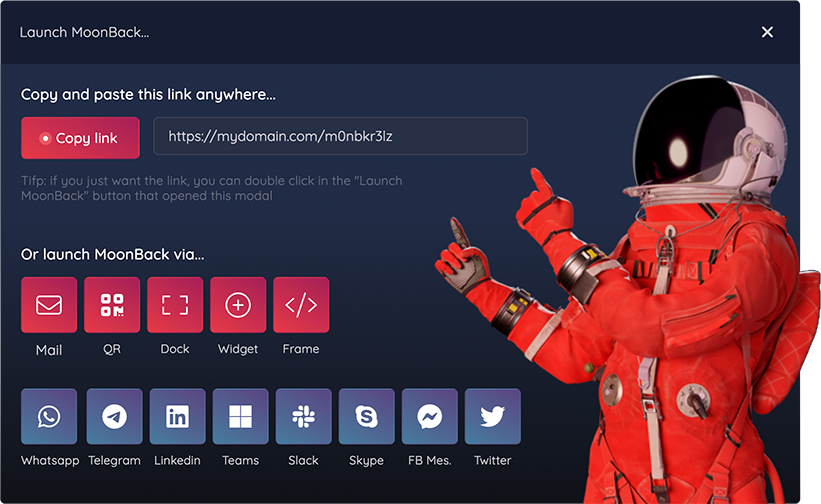 CHANNELS
The King LinkedIn
Professional contacts, professional networks. Note that this does not mean that you cannot use MoonBack for other types of contacts. In any case avoid email.

WHEN
Batch work
Pick a time without much workload and take advantage of it to answer several requests at the same time. You will be much more efficient.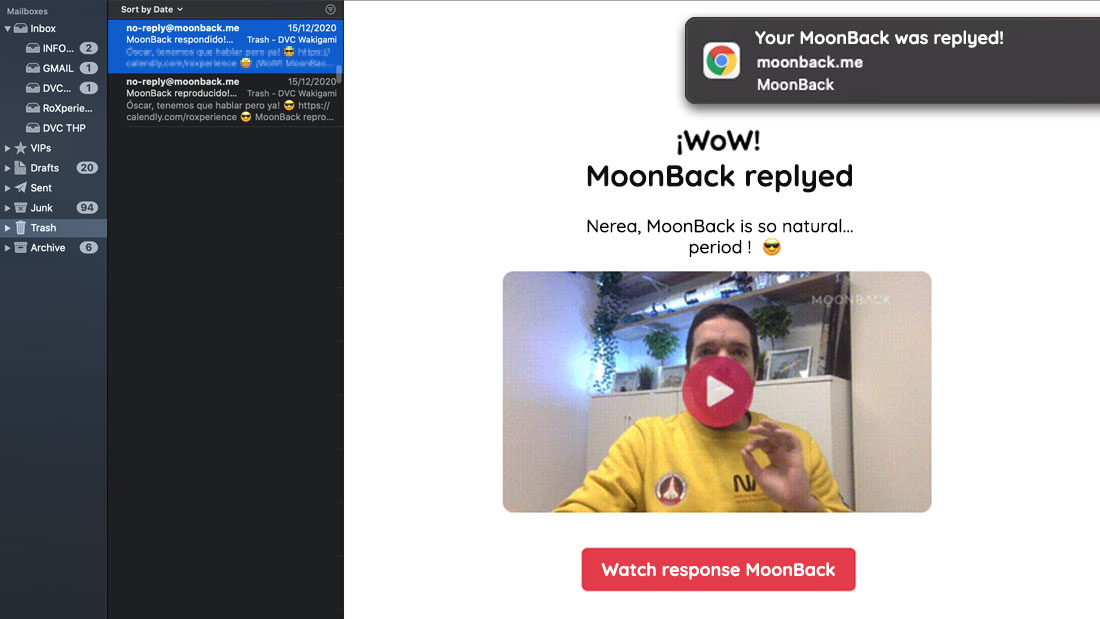 NOTICE
Push notifications, e-mail and activity log
Forget about reloading or actively tracking. You will be instantly notified whenever your recipient interacts with your MoonBack.
ADVISE
If you are truly interested...
Do not launch your MoonBack and then forget about it. If you are really interested, create a second MoonBack a few days later and focus in this case on prompting questions that motivate a response.
Turn a contact request acceptance into the start of something great
😲
Thanking in a personal and direct manner, for the time that the interested party has dedicated to you.
😮
Mark a difference from the start while also creating a memorable experience.
😵
Taking the initiative, adding value from the very beginning to drive forward the communication
Key features
used for this example
Reply without registration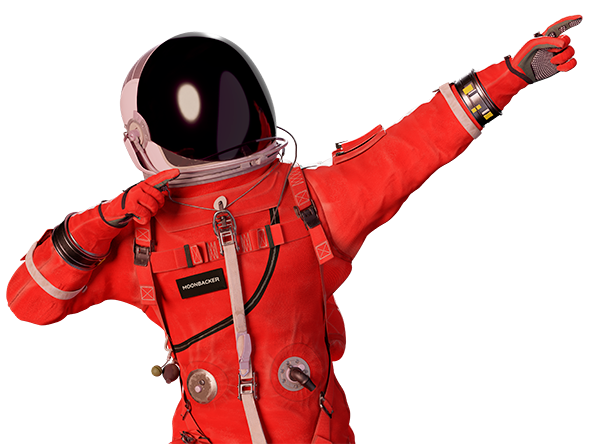 Skyrocket your
engagament now!
Try MoonBack now!
Discover MoonBack full experience with Apollo subscription
before subscribing or switching to MERCURY for free forever.